Register for this talk (April 22 at 5:30 pm Pacific)
---
This talk will explore how conceptualizing love as work can provide a fresh perspective on scholarly concerns about the ethics of a politics rooted in love. Anthropologist Radhika Govindrajan will address this question through an ethnographic exploration of bovine politics in the Central Himalayan state of Uttarakhand in India. All the actors involved in the social worlds of cow-protection, whether religious gurus or rural women, assert that genuine love for the cow entails a willingness to labor for her. To be a subject in love, for them, is to be a subject who labors. However, they have very different understandings of both the nature of this love and the labors it necessitates. This presentation will examine three distinct kinds of work – protection, service, and care-labor – that these social actors undertake in the pursuit of love. Dr. Govindrajan will trace how these different labors produce a varying set of relationships, affiliations, and obligations that crucially shape the politics of love and its ethical potentialities. Understanding love as labor, she argues, allows us to see that it is the nature of the labor involved in love that conditions its political and ethical possibilities.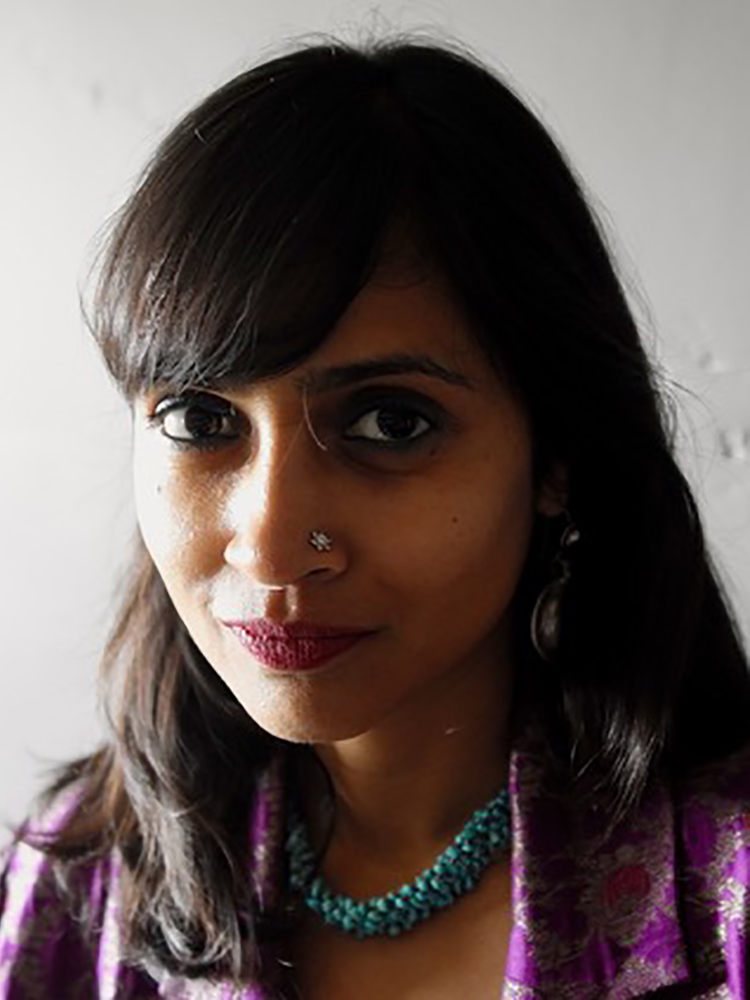 Radhika Govindrajan is an Associate Professor of Anthropology at the University of Washington. She is the author of Animal Intimacies: Interspecies Relatedness in India's Central Himalayas, published in 2018 by the University of Chicago Press and by Penguin India in 2019. She has also published articles in journals such as American Ethnologist, Comparative Study of South Asia, Africa, and the Middle East, South Asia: Journal of South Asian Studies, and HAU: Journal of Ethnographic Theory. She is currently working on a project that explores scandals around sex, land, and religion in rural Uttarakhand.
How to attend
Register for this talk (April 22 at 5:30 pm Pacific)
We're holding the spring series online via Zoom. All events are free and open to the public.
Accessibility
Live captioning is provided for all talks. To request additional support, please contact info@schatzcenter.org or call 707-826-4345.
About the series
The Sustainable Futures speaker series stimulates interdisciplinary collaboration around issues related to energy, the environment, and society. These lectures are sponsored by the Schatz Center, the Environment & Community graduate program, and the College of Arts, Humanities & Social Sciences at Humboldt State.
Questions? Email info@schatzcenter.org or call 707-826-4345.