The Sustainable Futures speaker series stimulates interdisciplinary collaboration around issues related to energy, the environment, and society. These lectures are sponsored by the Schatz Center, the Environment & Community graduate program, and the College of Arts, Humanities & Social Sciences at Humboldt State.
How to attend
We're holding this year's Sustainable Futures Speaker Series online via webinar. Talks are typically given from 5:30-7:00 pm on Thursday evenings (Pacific) — exceptions are noted below. Each lecture is streamed via Zoom, and will be followed by a Q&A discussion period. All events are free and open to the public. If you have any questions, please email info@schatzcenter.org.
Accessibility
Live captioning is provided for all talks. To request additional support, please contact info@schatzcenter.org or call 707-826-4345 as early as possible before an event.
Spring 2021 — next up…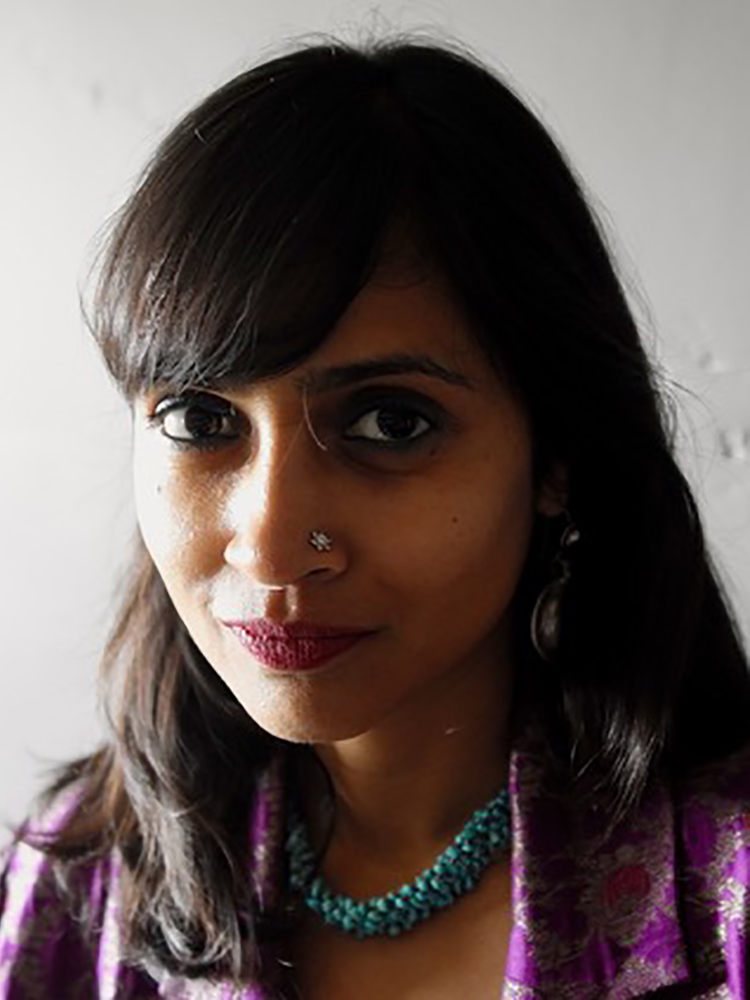 April 22 at 5:30 pm
Labors of love: on the political ethics and economy of bovine politics in Himalayan India
This talk will explore how conceptualizing love as work can provide a fresh perspective on scholarly concerns about the ethics of a politics rooted in love. Anthropologist Radhika Govindrajan will address this question through an ethnographic exploration of bovine politics in the Central Himalayan state of Uttarakhand in India. All the actors involved in the social worlds of cow-protection, whether religious gurus or rural women, assert that genuine love for the cow entails a willingness to labor for her. To be a subject in love, for them, is to be a subject who labors. However, they have very different understandings of both the nature of this love and the labors it necessitates. This presentation will examine three distinct kinds of work – protection, service, and care-labor – that these social actors undertake in the pursuit of love. Dr. Govindrajan will trace how these different labors produce a varying set of relationships, affiliations, and obligations that crucially shape the politics of love and its ethical potentialities. Understanding love as labor, she argues, allows us to see that it is the nature of the labor involved in love that conditions its political and ethical possibilities.
Radhika Govindrajan is an Associate Professor of Anthropology at the University of Washington. She is the author of Animal Intimacies: Interspecies Relatedness in India's Central Himalayas, published in 2018 by the University of Chicago Press and by Penguin India in 2019. She has also published articles in journals such as American Ethnologist, Comparative Study of South Asia, Africa, and the Middle East, South Asia: Journal of South Asian Studies, and HAU: Journal of Ethnographic Theory. She is currently working on a project that explores scandals around sex, land, and religion in rural Uttarakhand.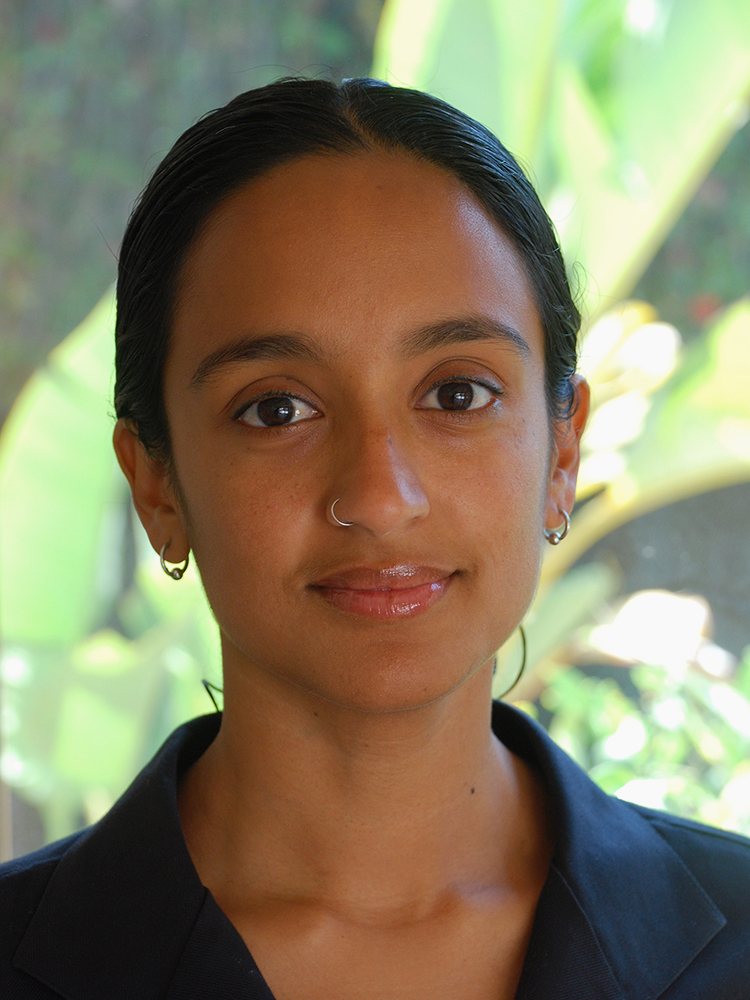 May 6 at 5:30 pm
Building a data backbone: using data to drive the design of vaccine cold chains in low income countries
Reliable infrastructure is core to the functioning of most systems, including water, sanitation, and health. Nexleaf's project work includes integrating sensor data and the Internet of Things to provide analyses for governments and other stakeholders who design, finance, maintain and scale reliable infrastructure in support of public health in low and middle income countries. In this talk, Nithya Ramanathan will share her experiences in scaling Nexleaf's ColdTrace solution, which has been deployed in 23 countries and now protects the vaccine supply for 1 in 10 babies born on Earth. She will also explore that critical role that energy plays in public health.
Nithya Ramanathan is the Chief Executive Officer and Co-founder of Nexleaf Analytics, a nonprofit organization dedicated to preserving human life and protecting our planet by designing sensor technologies, generating data analytics, and advocating for data-driven solutions to global challenges. Nexleaf focuses on serving low-income countries by protecting temperature-sensitive vaccines for newborns, reducing air pollution through incentivizing adoption of cleaner cooking practices, and increasing the livelihood of smallholder farmers by protecting produce from spoilage.
---
Recent talks
Spring 2021
Joshua Apte's research focuses on the intersection of air quality, sustainability, and environmental justice. He presented on

Quantifying systemic racial and ethnic disparities in air pollution in California

.
Barbara Bramble is the Vice President of International Conservation and Corporate Strategies at the National Wildlife Federation. We'll post a video soon for her April 15 talk on how

The hamburger is eating the forest: changing the trajectory of one of Brazil's largest exports

.
Dina Gilio-Whitaker (Colville Confederated Tribes) is the author of As Long As Grass Grows: The Indigenous Fight for Environmental Justice from Colonization to Standing Rock. We'll post a video soon for her March 11 talk on

Environmental justice in Indian Country and moving toward a transformational land ethic

.
Noelani Goodyear-Kaʻōpua is a professor and chair of the political science department at the University of Hawaiʻi at Mānoa, where she teaches Hawaiian and indigenous politics. We'll post a video soon for her April 1 talk on

E kūkulu nā kiaʻi: guarding against green colonialism in Hawaiʻi

.
Fermín Reygadas is the cofounder and CEO of the largest water, hygiene, and sanitation organization in Mexico. We'll post a video soon for his March 18 talk on

Cántaro Azul: An organization's journey to contribute to the human right to water and sanitation in rural Mexico

.
Aiman Tabony is a researcher and an architect with a PhD in architecture, computation, and ecology. He presented on the

Ecological Superblock / Neo Nature: the city in the Anthropocene

.
Fall 2020
Karen Eckersley is a Communications Division Program Outreach Coordinator for the California Public Utilities Commission, and Jana Ganion is the Sustainability and Government Affairs Director for the Blue Lake Rancheria Tribe — Redwood Coast telecom resilience: how broadband, internet, cellular, and emergency communications are changing, and becoming more resilient and climate-smart
Leena Dallasheh is an Associate Professor of History at HSU, specializing in the social and political history of the modern Middle East —

Holy waters: colonial control of land, space, and resources in Palestine

Myles Lennon is an environmental anthropologist, Dean's Assistant Professor of Environment & Society and Anthropology at Brown University, and a former sustainable energy policy practitioner — Energy transitions in a time of intersecting precarities: from reductive environmentalism to antiracist praxis
Mark Nicas is an Emeritus Adjunct Professor at the School of Public Health at UC Berkeley — Safer breathing: reducing the risk of airborne COVID 19 infection
Omar Tesdell is Assistant Professor of Geography at Birzeit University and Principal Investigator of Makaneyyat —

Open science methods for building agroecosystems in Palestine

A discussion with the editors of Latinx Environmentalisms: Place, Justice, and the Decolonial, Sarah D. Wald, David J. Vázquez, Priscilla Solis Ybarra, and Sarah Jaquette Ray —

When Latinx studies and environmental studies meet
---
Summer 2020
Julia Wellner, Principal Investigator with the International Thwaites Glacier Collaboration project, Al Hickey, Marine Project Coordinator on the Nathaniel B Palmer, and Tim McGovern, Ocean Projects Manager within the National Science Foundation's Office of Polar Programs — Thwaites Glacier Research: On board the Nathaniel B Palmer — youtube
Past seasons
Spring 2020
Amanda Baugh, author of God and the Green Divide and Assistant Professor of Religion and Environment at California State University, Northridge —

Rethinking religious environmentalism: varieties of Latinx Catholic expressions

.
Nicholas Lam, Research Scientist, and Peter Alstone, Faculty Scientist, at the Schatz Energy Research Center —

The global burden of backup generators

.
Sarah Jaquette Ray, Associate Professor & Program Leader in Environmental Studies at Humboldt State University, and author of A Field Guide to Climate Anxiety: How to Keep Your Cool on a Warming Planet — Coming of age at the end of the world: an existential toolkit for the climate generation.
A panel discussion with Erin Kelly and Dominic Corva (moderators), Drew Barber, Van Butsic, Marisa Formosa, Chrystal Ortiz, and Kaitlin Reed —

The social, economic, and ecological sustainability of cannabis production in northern California
Fall 2019
Kevin Fingerman, Associate Professor of Environmental Science & Management at Humboldt State, and Jerome Carman, Senior Research Engineer at the Schatz Center —

Calculating the air quality and climate impacts of using forestry residues to generate electricity

Jen Marlow, Assistant Professor of Environmental Science & Management at Humboldt State, and Michael Gerace, ethnographic artist and designer —

Re-Locate: the sustainability of addressing climate displacement through ally-based strategies

David Pellow, Dehlsen Chair and Professor of Environmental Studies and the Director of the Global Environmental Justice Project at the University of California, Santa Barbara —

Toward a critical environmental justice: exploring state violence in a settler colonial context

Laurie Richmond, Associate Professor in Environmental Science & Management at Humboldt State —

Fishing community sustainability planning on the California north coast

A panel discussion with Jacques and Amy Neukom, Levon Durr, Monty Caid, and Sarah Schuette, moderated by Meriel Mees —

Regenerative Agriculture: farming to enhance ecosystem services and sequester carbon

A panel discussion with Lori Biondini, Adam Canter, Nathan Vajdos, Tom Wheeler, and Donna Wright, moderated by Arne Jacobson —

Wind Power in Humboldt County: a discussion of the proposed Terra-Gen Wind Generation Project
Spring 2019
Robert Collier, policy analyst at the UC Berkeley Center for Labor Research and Education — California offshore wind: the challenges of "high road" climate policy
Ranjit Deshmukh, Assistant Professor in the Environmental Studies department at the University of California Santa Barbara — The promise and challenges of wind and solar: stories from India and Africa
Pamela Flick, Senior California Representative for Defenders of Wildlife — The return of gray wolves to California
Aldaron Laird, environmental planner — Humboldt Bay on the threshold of change: sea level rise challenges to a sustainable future
Nick Reo, citizen of the Sault Ste. Marie Tribe of Chippewa Indians and an Associate Professor of Native American and Environmental Studies at Dartmouth College — Love and accountability in Indigenous environmental research
The environmental sustainability of energy use at HSU — a panel discussion with Andrea Alstone, Morgan King, and Oona Smith
We are Sunrise: building a movement of young people to stop the climate crisis with a Green New Deal — a panel discussion with Daniel Adel, Helena Birecki & Abby Carlstad
Women and the timber wars: feminism and the front line struggle to save the redwoods — a panel discussion with Alicia Littletree, Naomi Wagner, and Ellen Taylor
Fall 2018
Robert Gottlieb, Founder and former director of the Urban & Environmental Policy Institute — From resistance to transformation: 50 years of environmental & social justice action research
Lonny Grafman, HSU engineering instructor and founder of the Practivistas community technology program — Local water innovation through community/university partnerships
Sharon Levy, science writer — Arcata marsh: roots and branches
Benjamin Maurer, Associate Director of the Pacific Marine Energy Center — A rising tide lifts all bytes: marine energy R&D at the Pacific Marine Energy Center
Tasha McKee, Sanctuary Forest Water Program Director — Water scarcity: culture change and learning from nature in the Mattole headwaters
Catherine Sandoval, Associate Professor of Law at Santa Clara University — The Native American reservation electricity access gap: a case study of the Yurok Tribe's energy access leadership and next steps for energy justice and climate change
Achieving 5 million zero-emission vehicles in California by 2030: the local perspective — a panel discussion with Leslie Baroody, Air Pollution Specialist, Advanced Clean Cars Branch, California Air Resources Board; Jerome Carman, Senior Research Engineer at the Schatz Center; Aisha Cissna, Transportation Specialist at Redwood Coast Energy Authority; Anthony Harrison, Director of Public Policy at ChargePoint, Inc.; Keith Malone, Public Affairs for the California Fuel Cell Partnership; Greg Pratt, General Manager at Humboldt Transit Authority; and moderator Kevin Fingerman, Assistant Professor in Environmental Science & Management and Faculty Associate at the Schatz Center
Spring 2018
Frederica Bowcutt, Professor of Botany at Evergreen State University — The Tanoak Tree: An Environmental History of a Pacific Coast Hardwood
Emily Burns, Director of Science for Save the Redwoods League — Restoring Redwood Forests in a Changing Climate YouTube
Dominic Corva, Founder and Executive Director of the Center for the Study of Cannabis and Social Policy — Rethinking the Nature of Cannabis and Social Policy in the Context of Post-Prohibition
Jana Ganion, Sustainability Director of the Blue Lake Rancheria, and Peter Lehman, Founding Director of the Schatz Center — Greening the Grid and Improving Resilience: The Blue Lake Rancheria Microgrid YouTube
M Jackson, 2017 National Geographic Society Emerging Explorer — The Secret Lives of Icelandic Glaciers
Frank Kanawha Lake, Research Ecologist for the USDA Forest Service's Pacific Southwest Research Station, Fire and Fuels Program —
Learning from Traditional Knowledge to Guide the Future of Sustainable Forestry Management
Nicholas Lam, Research Scientist at the Schatz Center — Increasing energy access to benefit health and the environment YouTube
Joseph Rand, Research Affiliate, Electricity Markets & Policy Group at Lawrence Berkeley National Lab — Do wind turbines make good neighbors? Results from a nationwide survey YouTube
Maia Wikaira, US Fulbright Fellow and Legal Fellow for the Yurok Tribe — Legal personality in rivers, national parks and mountains: the role of indigenous knowledge in transforming environmental law in New Zealand
Fall 2017
Amy & Daniel Cordalis — Breathing life back into the Klamath River
Mara Ervin — Clean energy access: how GRID Alternatives is creating a successful transition to clean, renewable energy that includes everyone YouTube
Nick Goulette — Imagining and achieving the potential of community-based forestry in Northern CA YouTube
Ken Liberman — Can 'Nature' teach anything?
Debbie Page-Dumroese — Using biochar to improve soil resilience and sequester carbon
George Wuerthner — Praise the dead: dead trees and healthy forest ecosystems
Scaling up renewable power in Humboldt County — A panel discussion with Matthew Marshall, Antoine Peiffer, Jon Stallman, and Dave Carter, moderated by Arne Jacobson YouTube
Spring 2017
Mallik Angalakudati — Changing Energy Landscape in California
Seth Holmes, with Francisco, Victoria, Jonathan and Armando, Triqui indigenous Mexican farmworker research contributors — Migrant Farmworkers and Our Food System: Inequalities, Health, and What's Gone Wrong
Michelle Medley-Daniel — Harnessing the Power of Generative Networks to Improve Society's Relationship with Fire
Mary Ann Piette — Commercial Building Control Systems and Energy Management: Current Challenges and Future Directions
Darren Speece — Defending Giants: The Redwood Wars and the Transformation of American Environmental Politics
Sam Wade — Promoting Alternative Fuels Under California's Low Carbon Fuel Standard
Panel Discussion with Matthew Marshall, Shawn Marshall, Shehzad Wadalawala and Jim Zoellick, moderated by Kevin Fingerman — Bringing Electricity Service Under Local Control: Implications of Humboldt County's New Community Choice Energy Program
Fall 2016
Andy Baker — Saved By The Gyres: Ocean Source Heat Pumps Cut Heating Costs and CO2 Emissions in Coastal Alaska Cities
Alex Eaton — Waste to Energy to Market
Sharon Kramer — State of the Science on Environmental Issues and Marine Renewable Energy
Jason Mark — Where in the Wild? The Search for Wilderness in the Anthropocene
Lee Pera — Tiny Houses: A Fad or the Future of Housing?
Alexander Schunka — Water Use and Water Management in Early Modern Europe
Terry Surles — An Update on U.S. Energy Policy and Related Technology Development
Sarah Wald — A Universal Killer? Rachel Carson's Silent Spring and the United Farm Workers' Pesticide Campaign
Spring 2016
Renée Byrd — Punishment's Twin: Carceral Logics, Abolitionist Critique, and the Limits of Reform
Nate Coleman — Ensuring Safe, Compliant and Reliable Interoperable Zep Product Designs for SolarCity Photovoltaic Installations through Rigorous Test, Quality and Qualification Programs
Kevin Fingerman and Jerome Carman — Guiding Northwest California Towards Alternative Transportation Fuels: A Roadmap to 2020 and Beyond
Jonathan Kusel — Improving Forests and Building Communities: A Networked Biomass Approach
Lindsay Naylor — Cultivating Sustainability: Seeds and Climate Change Adaptation in Highland Chiapas
Andrea Tuttle — Report from Paris: Observations from the UNFCCC COP 21 Climate Negotiations
Fall 2015
Matthew Marshall, "RePowering Humboldt: Progress Toward Implementing A Local Community Choice Aggregation Program"
Seth Shonkoff, "The Environmental, Public Health, and Climate Dimensions of Oil and Gas Development in California"
Jack West, "The PV Industry: An Insider's Insights into the Evolution of PV Technology and Business Models"
Charles Wilkinson, "From Humboldt Bay to the Columbia to the Canadian Line: How the Northwest Tribes Triumphed in the Courts and Changed the World"
Harsha Walia, "Border Imperialism and Environmental Racism"
Sarah Ray, "Can a Green University Serve Underrepresented Students?: Reconciling Sustainability and Diversity at HSU"
Spring 2015
Arne Jacobson, "The Pico Power Revolution: Off-Grid Energy Services for Low Income People in Africa, Asia, and Beyond"
Carolyn Finney,"Righteous Road: Black Faces, White Spaces & Stories of Possibility"
John Meyer, "Environmentalism and the Resonance Dilemma"
Beckie Menten, "Community Choice, Community Power: An In-Depth Look at California's Emerging Model for Local Electricity Control"
Janet Fiskio,"Welcome to Blockadia: Poetics and Protest in Climate Activism"
Fall 2014
Belinda Batten, "Catching the Wave and Rising with the Tides: Marine Renewable Energy at NNMREC"
Peter Alagona, "Forty Years of Endangered Species: Conflict and Conservation in California and Beyond"
Ron Reed and Kari Norgaard, "The Politics of Fire and the Social Impacts of Fire Exclusion on the Klamath"
Sam Arons, "Scaling Renewable Energy: A Perspective from Google"
Joan Ogden,"A Portfolio Approach to Sustainable Transportation"
Matt Johnson, "Reconciling Agriculture & Wildlife Conservation: Examples with Coffee Farmers and Birds in Jamaica, Kenya, and India"
Jesse Abrams, "The Importance of Communities of Place and Interest to the Sustainability of Forest-based Bioenergy Development"
Trevor Houser, "China's Energy Future: Domestic Drivers and Global Consequences"
Spring 2014
Karen Litfin, "Ecovillages: Integrating Ecology, Economy, Community and Consciousness"
Richard Norris, "Geologic Analogs to Future Global Change"
Matthew Marshall and Colin Sheppard, "Preparing for Plug-in Electric Vehicles on the North Coast"
Yvonne Everett, "Collaborative Cross-Boundary Stewardship: International Comparisons of Challenges and Success"
Denise Burchsted, "Natural Dams and the River Dis-Continuum"
Duncan Calloway, "Leveraging Large Data Sets and Control to Enable Low Carbon Power Systems"
Chris Peters, "Native American Sovereignty: A Sustainable Paradigm"
Fall 2013
Alexander B. Murphy, "Understanding the Changing Planet: Geography's Role in Addressing Environmental Challenges in the 21st Century"
Philip Garone, "California Wetlands—Two Centuries of Loss and Recovery: Lessons from the Central Valley"
Nathan Hultman, "US Climate Policy and Prospects for a 2015 International Climate Agreement"
Gwyn Kirk, "Environmental Security and National Security: Are They Compatible?"
Ted Bilek, "An Outlook for Forest Products and Timber Markets: 2012-2030"
Susan Handy, "Driving Less"
Erin Kelly, "Sustaining Rural Places: What Are We Sustaining"
Spring 2013
John Laird, "California's Sustainable Resources Future"
Nicholas Lam, "Let There Be (Clean) Light: How Kerosene Lighting in Developing Countries Is Contributing to Climate Warming and the Global Disease Burden"
Julie Guthman, "Fat Places? Exploring Environmental Causes of Obsesity"
Jonathan Woolley, "Radically Efficient Design for Zero Net Energy Buildings"
Bill Stewart, "Timber Harvests and Managed Forests: Good or Bad for Climate Change?"
Sheri Woo and Carol Rische, "Evaluating Mad River Water Use Options: A Local Issue with Regional Impacts"
Laurie Richmond, "Incorporating Human Dimensions into Environmental Management: A Story in Three Acts"
Jen Marlow, "Climate Change and Human Rights: Justice Beyond Law"
Fall 2012
Greg Davis, "Curiosity and Beyond: Exciting Developments in NASA's Unmanned Space Program"
Matthew Marshall and Jim Zoellick, "RePowering Humboldt: A Strategic Plan to Scale Up Renewable Energy Use in Humboldt County"
Andrea Tuttle, "What Next for AB32? California's Efforts to Implement the Global Warming Solutions Act"
Corey Johnson, "Geopolitics of Overconsumption"
Miguel Altieri, "Who Will Feed Us in a Planet in Crisis"
Anthony Eggert, "California's Clean Energy Future: Policies and Politics"
Mark Baker, "Neoliberalism and the Environment: The Case of Small Hydropower Development in the Western Himalaya"
Spring 2012
Antwi Akom, "Race, Power, and the Environment: Using Participatory Mapping and New Media to Build a Community-Based Climate Justice Movement"
Zack Zoller, "Solar Makes It Big: Scaling Up Solar Photovoltaics for Large Systems"
Lindsay Magnuson, "Land Conservation on the North Coast Using the Land Trust Model"
Simone Pulver, "Addressing Climate Change through Carbon Markets: Lessons Learned in Brazil and India"
Robin Kimmerer, "Restoration and Reciprocity: Finding Common Ground Between Traditional and Scientific Ecological Knowledge"
Garvin Heath, "Environmental Impacts of Energy Technologies: A Life Cycle Perspective"
Kathleen McAfee, "Cooling the Planet or Feeding the World: Do We Have To Choose?"
Seth Wilson, "Conservation on the Edge: Large Carnivores and Building Communities of Coexistence"
Fall 2011
September 22-23, Traditional Ecological Knowledge Symposium
Jeff Mapes, "How the Bicycle is Changing American Cities"
Evan Mills, "The Carbon Footprint of Indoor Cannabis Production"
Arne Jacobson, "Super Efficient Appliances, International Cooperation, and the Climate Challenge"
Amol Phadke, "Low Carbon Strategies for the Indian Electricity Sector: Opportunities for Leapfrogging"
Geeta Chowdhry, "To Bt or not to Bt? Transnational Capital, the State, Civil Society and the Struggle over Food Sovereignty in India"
Noah Zerbe, "Reshaping Globalization from the Ground Up: Community Resilience and Transformation in Durban, South Africa"
Spring 2011
Jim Hight, "Climate Change Policy in North America: Reasons for Optimism"
Steven Hackett and Luke Scheidler, "The Economics of Clean Energy in Humboldt County"
Tom Fee, "Leadership Patterns in Environmental & Public Policy Dispute Resolution 1970- 2010 – 2050: Reflections & Explorations
Mary Crowley, "Solutions to Plastic Proliferation In Our Oceans"
David Rubin, "The Challenges and Opportunities of Renewables from a Utility Perspective"
Eric Holt-Giménez, "Food Rebellions: Crisis and the Hunger for Justice"
Tim Palmer, "Rivers of America"
Fall 2010
Nick Goulette and Lynn Jungwirth, "Community-based Forestry: Past, Present, and Future"
Dr. Alexandra "Sascha" von Meier, "Integrating Renewable Resources: Making the 'Smart Grid' Work"
Aldaron Laird,"Is Humboldt Bay Municipal Water District's Water System Sustainable? Is California's Water Use Sustainable?"
Peter Dauvergne, "Big Box Stores and Global Environmental Governance"
Elizabeth "Betsy" Watson, "Working in the Political Dead Zone"
Peter Alstone and Colin Sheppard, "Humboldt County's Renewable Energy Futures: Preliminary Results from a Renewable Energy Secure Communities (RESCO) Study"
Spring 2010
Kim Berry, "Disowning Dependence: Single Women's Collective Struggle for Land Rights in Northwestern India"
Garvin Heath, "Environmental Impacts of Energy Technologies: A Life Cycle Perspective"
Cynthia Chandler, "Democracy Across Prison Walls"
Timothy Lipman, "Low Carbon Vehicle Research at UC Berkeley's Transportation Sustainability Research Center"
Omar Masera, "Efficient Cookstoves – Mitigating Climate Change While Advancing Sustainable Development Priorities: The Case of Efficient Cookstoves"
Jane Nielsen and Howard Wilshire, "The American West at Risk: Science, Myths, and Politics of Land Abuse and Recovery"
Andrea Tuttle, "After Copenhagen, What Next for Forests? An Update of COP 15, the Copenhagen Accord, and Tropical Deforestation"
Fall 2009
Sandra Steingraber, "Environmental Health: A New Civil Rights Movement"
Jerry Moles and Karen Brisbane, "LandCare In Australia and the USA"
Arne Jacobson, "Energy and the Environment at HSU"
Riki Ott, "The Impacts of the Exxon Valdez Oil Spill on Ecology and Community"
Llyn Smith, "A Just Peace? The Sri Lankan Civil War and Minority Politics in the Sinhalese Buddhist State"
Spring 2009
Stephen Most, "Fixing the World: Conflict and Consensus in the Klamath Basin"
Jamie Levin, "The Future of Public Transport – In Pursuit of Zero Emissions"
Richard L. Corsi, "Smog and Lemons: American Homes as Chemical Reactors and the Role of Energy Conservation in Reactor 'Design'"
Heidi Ballard, "Environmental Learning and Participatory Research in Community-Based Forestry"
Dustin Poppendieck and Arne Jacobson, "Kerosene Lamps, Solid-State Lighting, and Possibilities to Improve Public Health in Kenya"
Adam R. Brandt, "Avoiding High Greenhouse Gas Emissions from Future Transportation Fuels: The Case of Oil Shale"
Jessica Urban, "Demystifying and Deconstructing Disinformation: Population Issues and Environmental (In)Security"
Fall 2008
Chris Greacen, "Renewable Energy Policy and Planning in Thailand"
Richard Varenchik, "California's Efforts to Control Climate Change"
Steven Hackett, "Economic and Social Considerations for Wave Energy Development in California"
Jeff Romm, "Moments of Reservation: Racial Foundations of Environmental Policy"
Tom Stokely, "The Trinity River, the Peripheral Canal, and the Future of Water in California"
Spring 2008
Zoe Hammer, "Inventing Just Futures: Organizing for Human Rights in the Sonoran Desert"
Matthew St. Clair, "Campus Sustainability at California Universities"
Betsy Hartmann, "Rethinking the Population Problem: The Terror of False Assumptions"
Rick Duke, "The Five Trillion Dollar Challenge: A Roadmap for Containing Climate Change"
John Meyer, "The Environmental Politics of Sacrifice"
H.I. Bud Beebe, "SMUD's Utility Planning for Climate Change: Mitigation, Adaptation, Regulation"
Fall 2007
Allison Rogers, "Go Green! Global Warming Awareness"
Andrea Tuttle, "California Climate Protocols and Politics – Through the Lens of Forest Carbon"
Peter Lehman, "Hydrogen in a Renewable Energy Future"
Spring 2007
Michael Shellenberger, "Beyond Environmentalism: Creating a Politics Capable of Dealing with Global Warming and Other Ecological Crises"
Alex Farrell, "The Race for 21st Century Fuels"
Morgan Varner, "Changing Climate, Changing Fires: Predicting Future Fires in a Carbon-rich Atmosphere"
Jeffrey Jacobs, "Future Fuel Sources: Options and Opportunities"
Holmes Hummel, "Interpreting Technology and Policy Implications of Global Energy Scenarios for the 21st Century"
Fall 2006
Anna Zalik, "Clean Energy and Armed Insurgency: Representing Security and Threat from the Nigerian Delta to the Mexican Gulf"
Evon Peters, "Indigenous Peoples Rights and Environmental Justice"
Evan Mills, "The Specter of Fuel Based Lighting"
Patrice O'Neill, "The Fire Next Time: Using Film to Address Community Conflict"
Sarah Goldthwait, "Plankton and CO2: The Role of Marine Organisms in Global Climate"
Spring 2006
Ashanti Alston, "All Power to the People: The Black Panther Party and Beyond"
Tyrone Hayes, "From Silent Spring to Silent Night: What do hermaphroditic frogs tell us about environmental and human health?"
Roundtable – Sustainable Community Design: "Why Does it Matter? How do we do it?"
Victoria Sturtevant, "Collaborative Planning for Wildfire: Community Matters"
Arne Jacobson, "Connective Power: Solar Electrification and Social Change in Kenya"
Mark Lakeman, "The Village Lives"
Carolina Simunovic, "Environmental Health in the San Joaquin Valley"
Alan Lloyd, "The Fight for Air Quality in California: A 30 Year Retrospective and Visions for the Future"
Fall 2005
Jim Zoellick, "Humboldt County's Energy Picture"
Joan Ogden, "The Outlook for Hydrogen as an Energy Carrier"
Michel Gelobter, "The Soul of Environmentalism"
Mark Hankins, "Approaches to Rural Electrification in East Africa: Donors, Projects, Rural Electrification"