The Schatz Center hosts two lecture programs: the Sustainable Futures Speaker Series (SFSS) and the Schatz Research Webinars. Our team also participates in a broad range of events related to clean and renewable energy access, development, and resilience.
Subscribe to the Schatz Energy News for details on upcoming events, plus job announcements and our latest research developments.
Sustainable Futures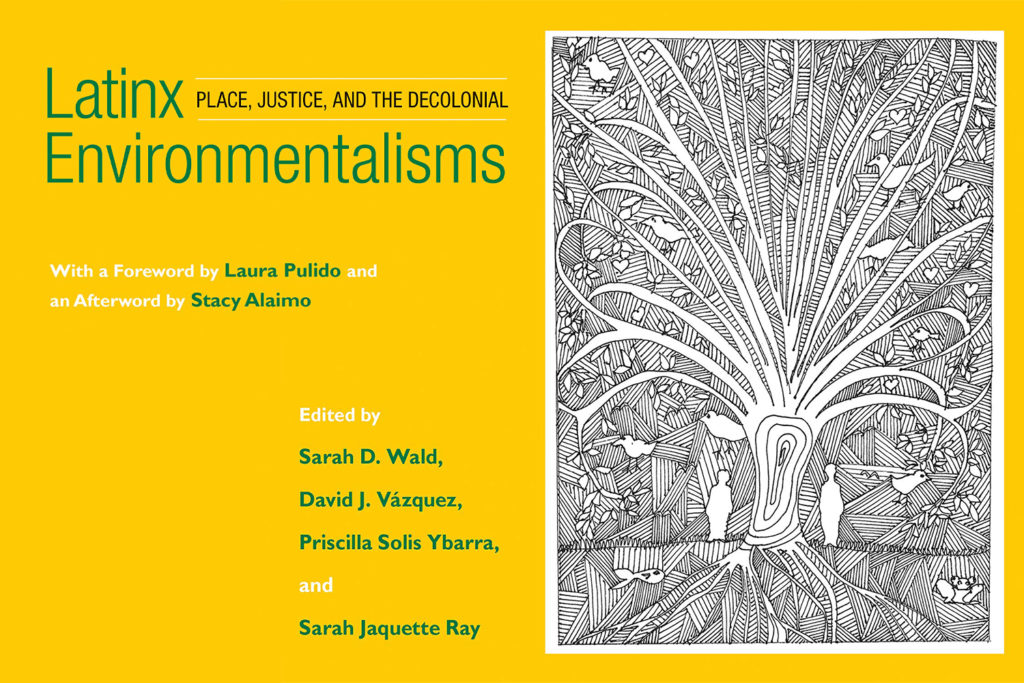 Next up in the speaker series
October 8 @ 5:30 pm
When Latinx studies and environmental studies meet
This event will feature a panel discussion with the editors of Latinx Environmentalisms: Place, Justice, and the Decolonial — Sarah D. Wald, David J. Vázquez, Priscilla Solis Ybarra, and Sarah Jaquette Ray.
The whiteness of mainstream environmentalism often fails to account for the richness and variety of Latinx environmental thought. Building on insights of environmental justice scholarship as well as critical race and ethnic studies, Latinx Environmentalisms maps the ways Latinx cultural texts integrate environmental concerns with questions of social and political justice.
In this roundtable discussion, the editors of Latinx Environmentalisms come together to celebrate the publication of the volume and to talk about the connections – as well as the remaining tensions – between Latinx Studies and the environmental humanities.
How to attend
We're holding this year's Sustainable Futures speaker series online via webinar. Each lecture will be streamed via Zoom, and will be followed by a Q&A discussion period. All events are free and open to the public.
About the series
The Sustainable Futures speaker series (SFSS) stimulates interdisciplinary collaboration around issues related to energy, the environment, and society. All lectures are free and open to the public, and are sponsored by the Schatz Center, the Environment & Community graduate program, and the College of Arts, Humanities & Social Sciences at Humboldt State.
---
Recent recordings
Thwaites Glacier Research: On board the Nathaniel B Palmer (July 29, 2020) with Julia Wellner, Principal Investigator with the International Thwaites Glacier Collaboration project, Al Hickey, Marine Project Coordinator on the Nathaniel B Palmer, and Tim McGovern, Ocean Projects Manager within the National Science Foundation's Office of Polar Programs
Schatz Research Webinars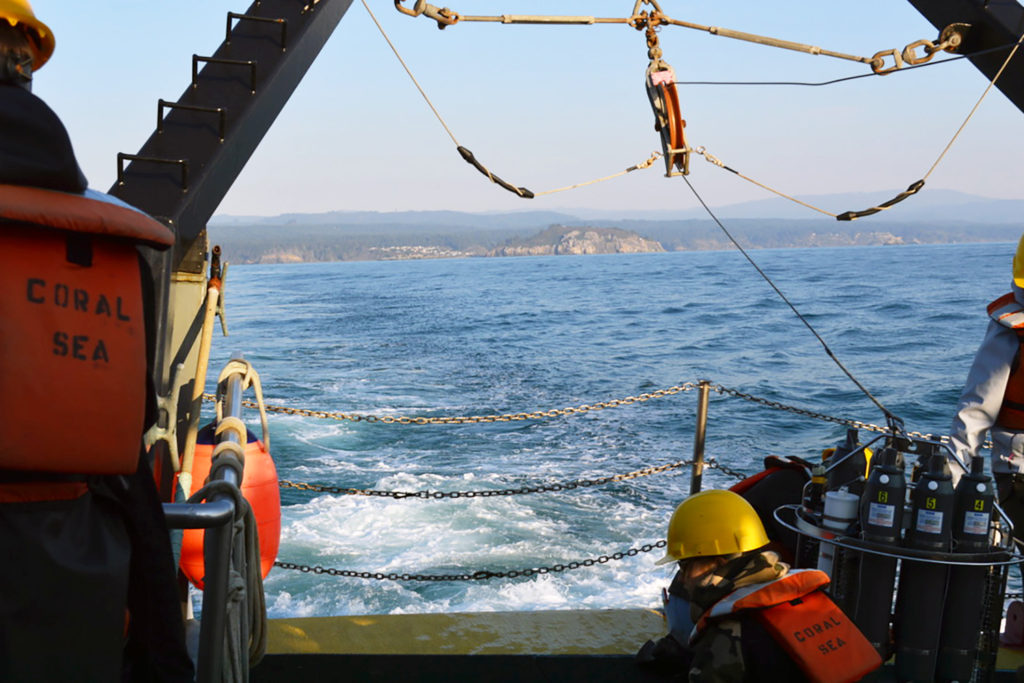 Trinidad Head from the stern of the Coral Sea
Offshore wind webinar series
September 14 – October 19 @ 2 pm
Exploring the feasibility of offshore wind energy for the California north coast
PLEASE NOTE: To increase accessibility for all participants, we have moved this series to Zoom. Please re-register via the link above.
This fall, our team is hosting a series of five webinar workshops on the feasibility of offshore wind energy development on California's north coast.
In each webinar, we will share topical findings from our recently conducted studies. After each presentation, there will be a moderated panel discussion. Webinar participants will then be invited to share their insights, questions, and perspectives.
Topics for this series include: energy production and delivery, and economic and job development; the ecological and geological environment; port and coastal infrastructure; community perspectives on regional impacts and opportunities; and reflections and next steps.
---
If you're interested in receiving updates on newly released reports and upcoming events, please email us at windstudies@schatzcenter.org.
External Events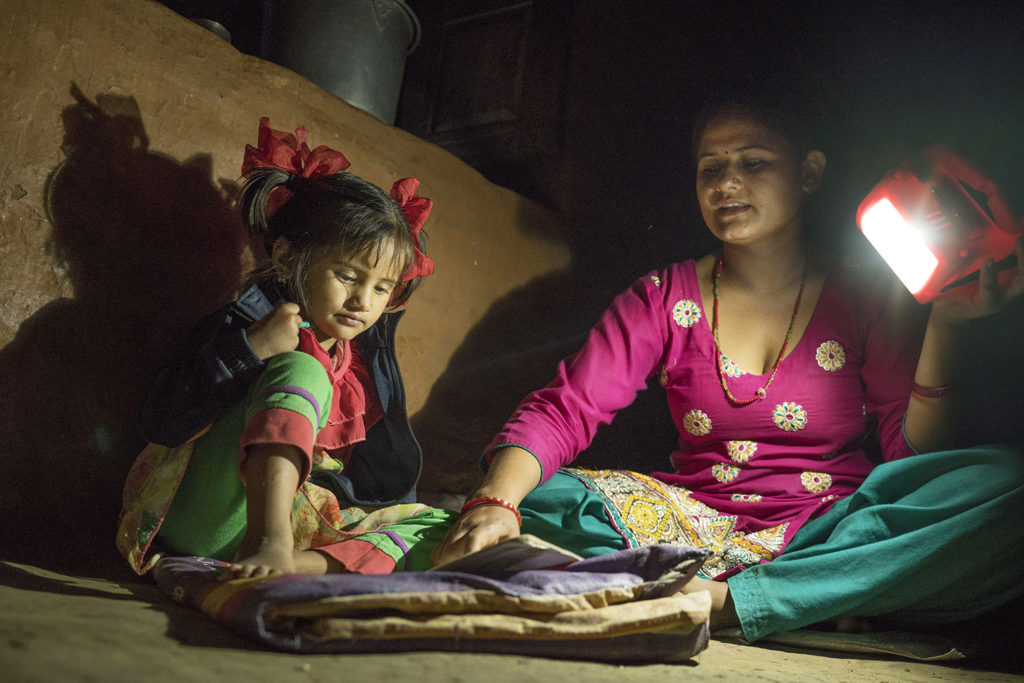 Family in Balthali, Nepal | photo by Mercy Corps
Upcoming presentations
September 29 @ 1 pm
Local governments leading the way through resilient microgrids
Wildfires, power shutoffs, and other climate effects are driving the critical need for energy resiliency across California communities. Local governments and institutions are taking the lead on microgrids in many areas to ensure their residents continue to receive critical services and back-up power. This webinar will explore how local governments are working to deploy microgrids to build community resilience.
Panelists for this discussion include Jim Zoellick of the Schatz Center — who will speak about the Redwood Coast Airport microgrid project — alongside Mike Grim from the City of Carlsbad and Craig Lewis of Clean Coalition.
Recent recordings
Redwood Coast Airport Microgrid: Advancing a resilient and clean energy future (Clean Coalition, September 2020)
Three project leads for the Redwood Coast Airport Microgrid explored key aspects of this foundational microgrid development during a free, public event for the Clean Coalition webinar series.
---
IEC quality standards for pico-solar products & SHS kits (VeraSol, May 2020)
This presentation explores how the newly developed International Electrotechnical Commission standards document differs from Lighting Global Quality Standards — and shares how public and private entities can successfully transition to the new framework.
---
Innovations of the Redwood Coast Airport microgrid (Cal CCA, April 2020)
During this webinar, Jim Zoellick of the Schatz Center and Matthew Marshall of the Redwood Coast Energy Authority discuss innovations developed for the Redwood Coast Airport microgrid — including novel roles and responsibilities for community choice aggregators and utilities, new tariffs and agreements, new policies for wholesale market participation, and technical advances.