Contact us
If you need to reach a staff member and do not have their direct email, please contact schatzenergy@humboldt.edu — we check this account frequently, and try to return general inquiries in 1-2 business days. You can also leave a message on our voicemail, at 707-826-4345.
Our Mission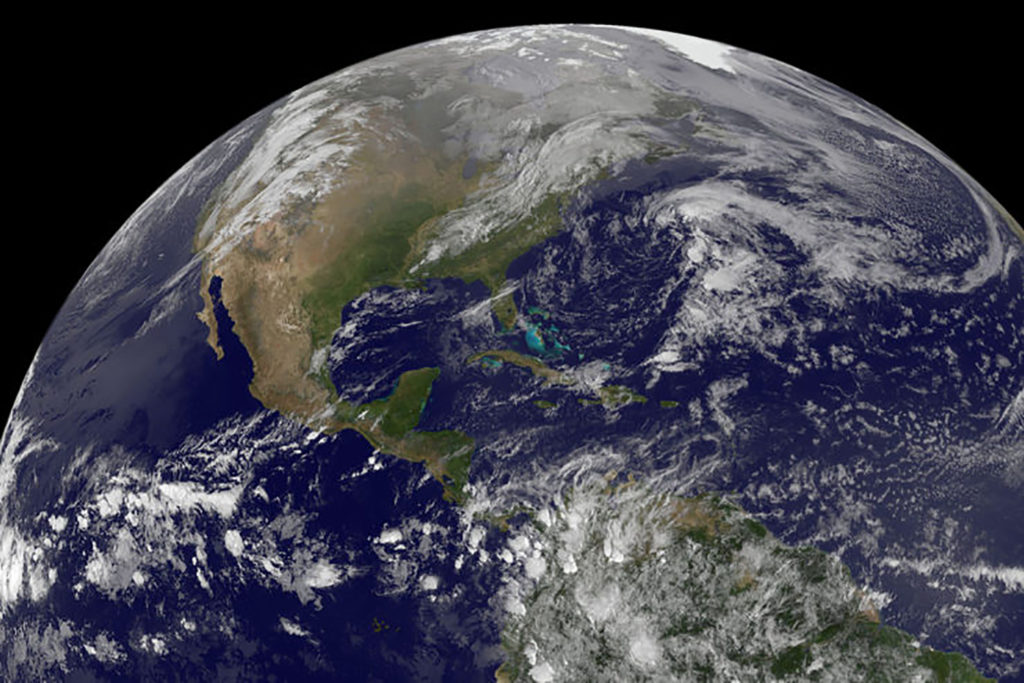 The mission of the Schatz Energy Research Center is to promote the use of clean and renewable energy. We accomplish this by:
Designing, demonstrating, and deploying clean and renewable energy technologies
Implementing collaborative programs that support the deployment of clean energy systems
Performing lab and field research
Engaging in scientific and policy analysis
Providing graduate fellowships and work opportunities for student engineers and scientists, and
Educating the public about clean and renewable energy.
The Center was established in 1989, thanks to generous funding from Dr. Louis W. Schatz.

We are affiliated with Cal Poly Humboldt's Environmental Resources Engineering program, and engage undergraduate and graduate students across multiple disciplines with hands-on experience in emerging energy technologies.
Our facilities
Facilities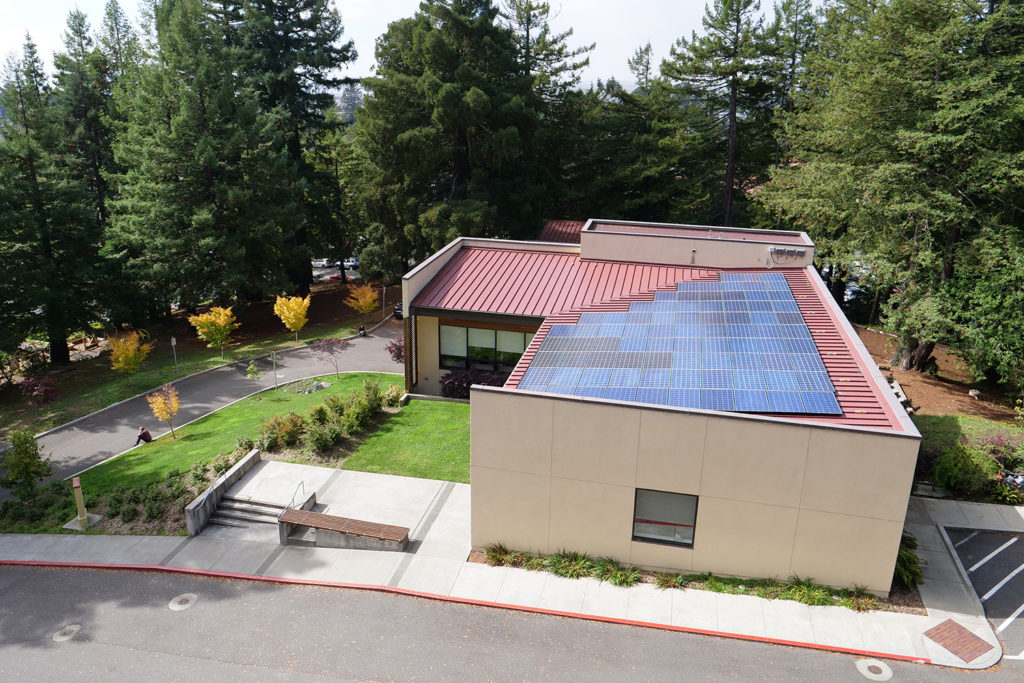 The Center is located in Arcata, California, on the campus of Cal Poly Humboldt. Download the campus map.
Our main facility houses a large conference room, offices, staff and student workstations, a solar product testing lab, an electrical shop, an exterior courtyard for project work, and a machine shop. This building was constructed in 2011 and meets LEED (Leadership in Energy and Environmental Design) Gold equivalent standards.
Our West Wing was built in 2017. It is located immediately west of the main facility, and nestled between redwood trees. This building houses a second conference room, two faculty offices, and fourteen staff and student workstations.
Please note that Schatz Center facilities are not open to the public on a drop-in basis.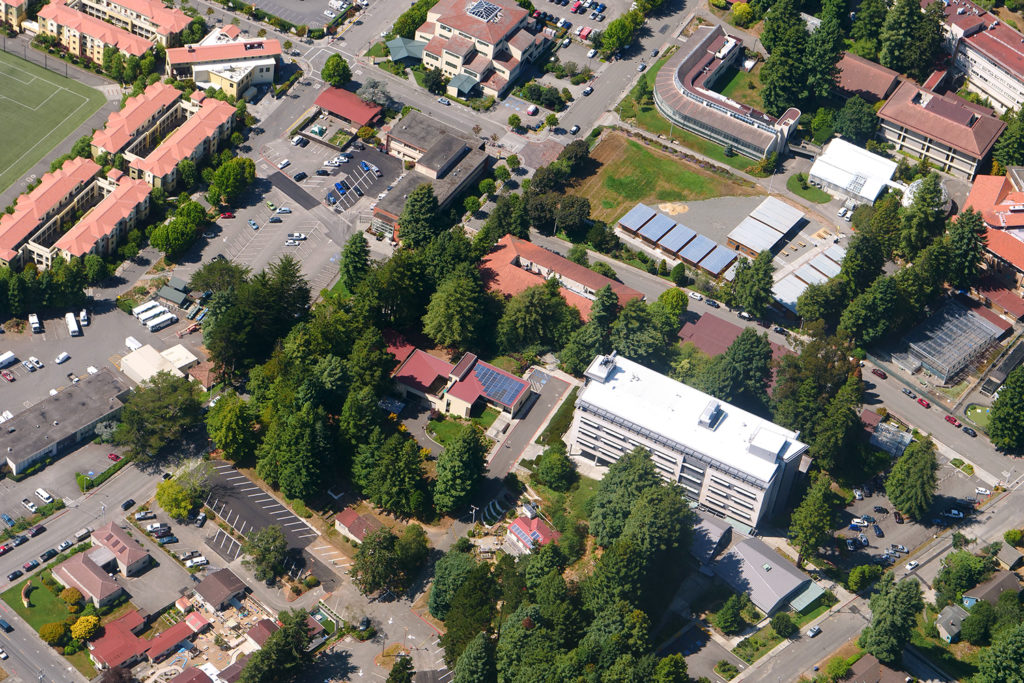 Parking
Two accessible parking spots are located next to the Center: one in the south side driveway, and one to the north of the building.
General parking is available in the lot immediately to the south of the Center (alongside 14th street).
Please note that a parking permit or day pass is required to park on campus. Day passes can be purchased (a) via the Passport app, or (b) at the main lot kiosk and in ticket dispensers in both the south lot and main lot. (See map for locations.)
Four-hour and metered street parking options are often available on 14th street and surrounding neighborhoods (typically within one to four blocks of the Center).