Who we are
Since 1989, the Schatz Center has been a leader in applied research and project development for clean and renewable energy. Our current portfolio includes microgrid development, solar product testing, offshore wind feasibility studies, sustainable transportation design, carbon life cycle analysis, and planning and policy for clean energy access around the globe.
We are located on the campus of Cal Poly Humboldt in Arcata, California. Arcata's 800-acre community forest and 11 miles of trails begin one block away, and we are within biking distance of California's second largest inland bay and the Pacific Ocean. As residents of a rural coastal community, we are keenly aware of our social and environmental responsibilities. We are committed to increasing energy access and resilience for communities worldwide — and do so through clean and renewable design that reduces climate change and restores environmental and human health.
Note: The majority of our team members are currently telecommuting, and will return onsite when guidelines allow. Please let us know if you have any questions about our safety protocols, or about options for remote and onsite work.
Opportunities
Professional employment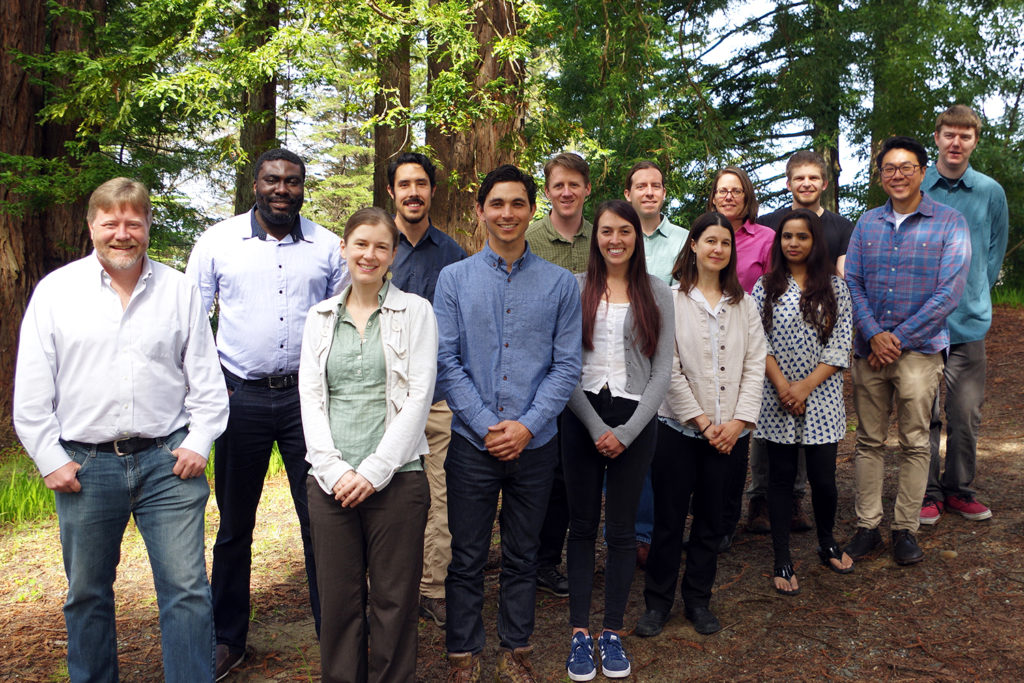 Job openings: professional staff (updated 10/19/23)
We are seeking an experienced professional to join our offshore wind team as an Economic Analyst / Offshore Wind Extension Specialist. This position will engage in analysis of economic development and job creation opportunities and carry out extension-oriented activities related to offshore wind development in Northern California. The position is affiliated with California Sea Grant and is based at the Schatz Center. First consideration will be given to applications submitted by Friday, November 17, 2023 at 4 pm (Pacific). Download the full job announcement.
---
The Schatz Center employs over thirty professional staff and affiliated faculty members. Our team includes engineers, scientists, researchers, analysts, and administrators.
We list open positions both here and on the Cal Poly Humboldt employment page, and announce them via our news page and newsletter.
Please see below for more about our hiring policies and benefits, and how to get assistance when applying.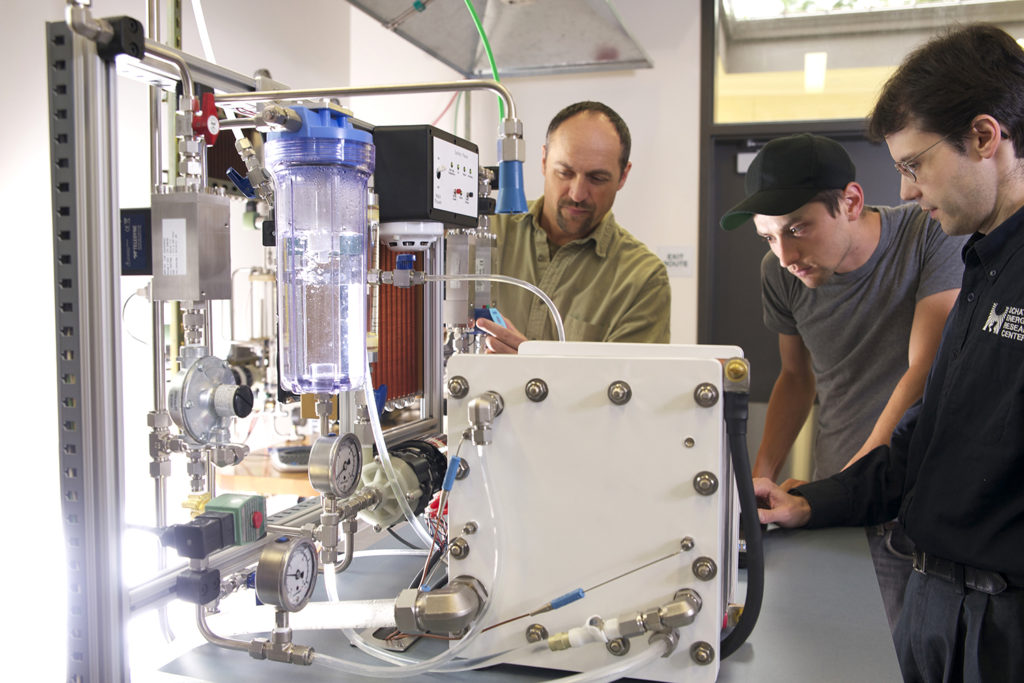 Preparing a hydrogen fuel cell test bench
Student employment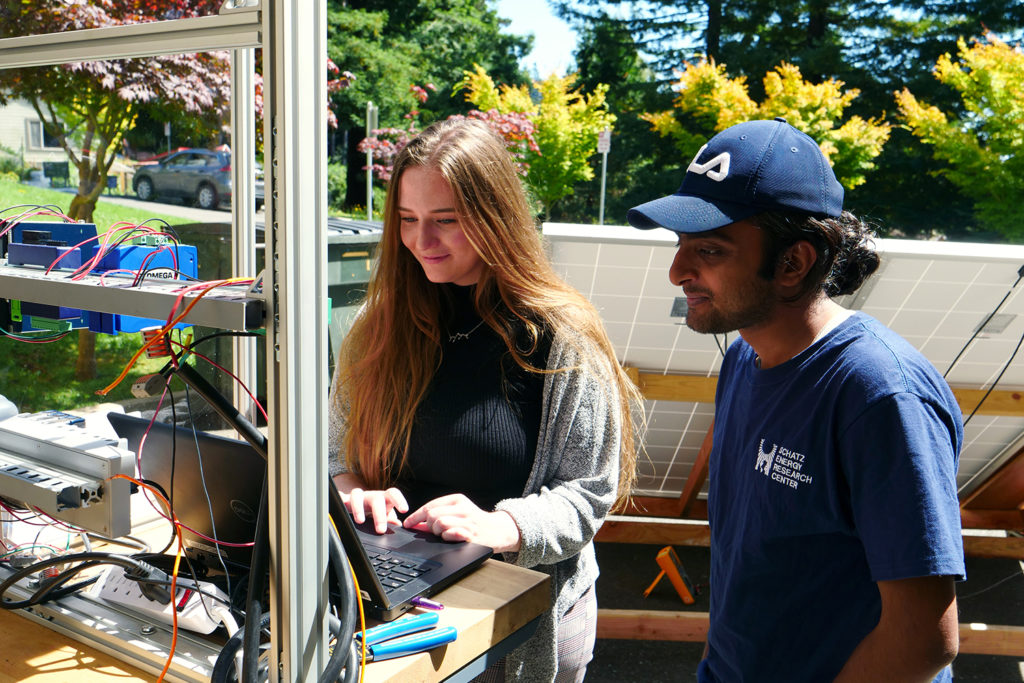 Job openings: student research (updated 11/27/23)
POSITION EXTENDED: We are currently seeking two undergraduate or certificate students at Cal Poly Humboldt to support research on offshore wind development, fisheries management, and salmonid ecology. All application materials must be received by 5 pm (Pacific) on Friday, December 8, 2023. Please see the announcement for application details.
---
Student research assistants (SRAs) work in a wide range of project areas. In the last two years, students have joined teams working with offshore wind, solar product testing, renewable microgrids, carbon life cycle analysis, clean transportation, and off-grid energy access.
We list all SRA openings here and on the Cal Poly Humboldt Handshake page, and announce them via our news page and newsletter.
We do hire students who are at the beginning of their studies, as well as more experienced upper division and graduate students. So, if one SRA opening isn't a good fit for you, please check back for the next posting!
Summer research opportunities are usually posted in March-April. Other positions are added as needed throughout the year. Our school year SRA positions are part time (10 hours or less/week), while summer positions range from 10-40 hours/week, depending on project need.
Graduate fellowships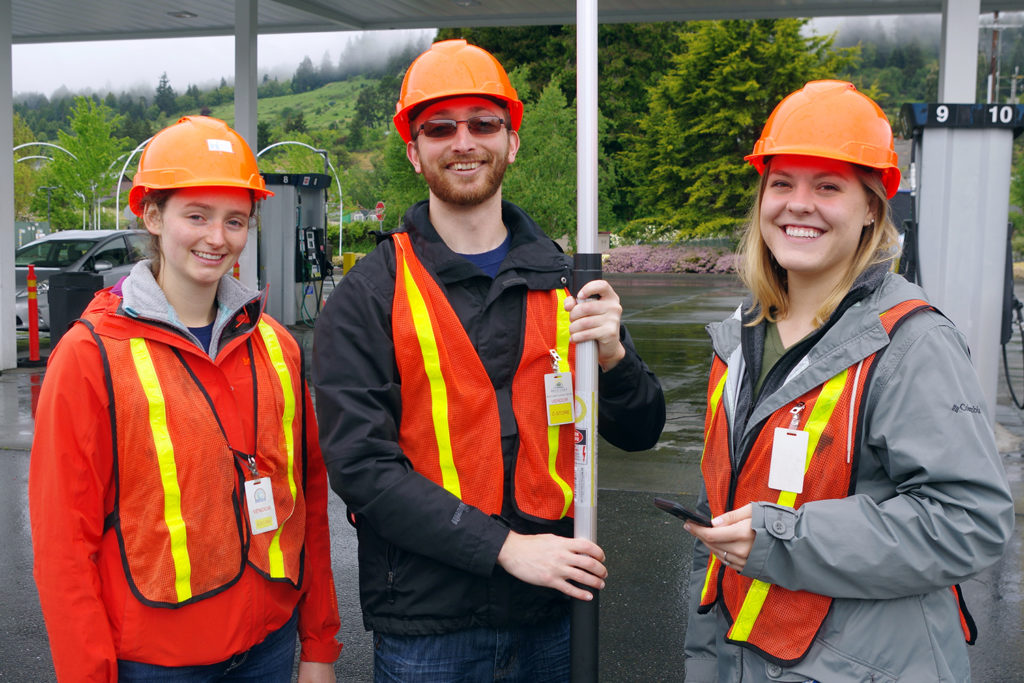 Four graduate study fellowships are associated with the Schatz Center. These fellows work as research assistants during their studies at Humboldt. To be eligible for fellowship consideration, a student must:
be an incoming graduate student in either the Environmental Resources Engineering (ERE) or the Energy Technology and Policy (ETaP) pathway of Humboldt's Environmental Systems program, and
intend to research or conduct project work in renewable energy, energy efficiency, or related areas in the clean energy field.
Graduate program applications for Cal Poly Humboldt are due by February 1 (each year) for fall enrollment. Fellowship recipients will be notified by April 15. Visit our fellowship page to learn more about the program.
Our mission and commitments
The Schatz Center advances clean and renewable energy while increasing energy access and resilience through collaborations with domestic and international communities. Achieving this mission equitably requires meaningful engagement across social experiences and identities, fields of expertise, and diverse sets of thought within our team and among our partners. We believe that a diverse team increases effectiveness, and we are committed to the ongoing development of a safe, inclusive, and collaborative work environment that supports the growth of each team member.
Affirmative action & equal opportunity
The Schatz Energy Research Center is a part of the Cal Poly Humboldt Sponsored Programs Foundation, an Affirmative Action/Equal Opportunity Employer. We consider qualified applicants for employment without regard to race, religion, color, national origin, ancestry, age, sex, gender, gender identity, gender expression, sexual orientation, genetic information, medical condition, disability, marital status, protected veteran status, or any other legally protected status. More information about SPF's Equal Employment Opportunity hiring can be found at: https://research.humboldt.edu/employment/hiring.
Benefits
Professional employees
The Center provides medical, dental, vision, and life insurance for employees and their dependents, and contributes 10% of employee gross wages to a 403(b) employer-paid retirement investment plan (beginning at one year of service). Paid time off includes 13 holidays, plus vacation leave, sick leave, and 1 personal day each year. The Center also provides paid leave for voting and jury duty, and programs for pregnancy, disability, and family medical leave.
For additional information on leave accruals, insurance, and other benefits, view the Sponsored Programs Personnel Manual.
Student employees
Student employees become eligible for 24 hours of sick leave per calendar year after 90 days of employment.
Questions and assistance
For assistance with the application process, please submit an Accommodation Request Form or call the SPF Interim Compliance Support Coordinator at (707) 826-5169.
For additional information, please email schatzenergy@humboldt.edu or call us at (707) 826-4345.