Fishing communities are facing a variety of challenges including declines in participation, reduced access to fish resources, aging physical infrastructure, gentrification, competition from foreign imports, the "graying" or aging of their fleets, and a host of environmental stressors. These factors can represent threats to the continued viability of individual fishing communities. Such communities are clearly in need of tools that will enable them to plan strategically and to be more proactive in charting a sustainable future. This presentation will describe efforts to engage two California north coast fishing communities — Eureka and Shelter Cove — in a bottom-up planning process called Fishing Community Sustainability Planning. The presentation will describe the planning methods conducted in each port and the outcomes, highlighting how strategic planning can help communities build social and political capital and begin a process of community transformation.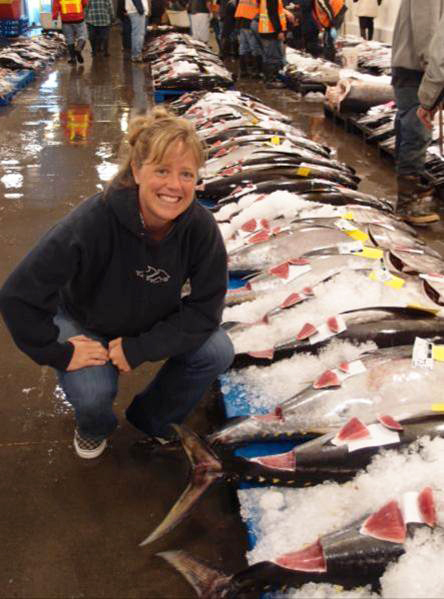 Laurie Richmond is an Associate Professor in Environmental Science & Management at Humboldt State. Her research focuses on the human dimensions of marine and coastal issues. Prior to coming to HSU she worked as a social scientist for NOAA Fisheries in Hawaii. She has been conducting research in collaboration with coastal communities for over a decade and has worked with communities in Alaska, the Western Pacific, and California. She is a newly appointed member of the State of California's Ocean Protection Council Science Advisory Team.
Sustainable Futures Speaker Series
Our visiting speaker series stimulates interdisciplinary collaboration around issues related to energy, the environment, and society. All lectures are free and open to the public, and are sponsored by the Schatz Center, the Environment & Community graduate program, and the College of Arts, Humanities & Social Sciences at Humboldt State.
Fall 2019 lectures will be held on Thursdays from 5:30 – 7:00 pm in Founders Hall 118.