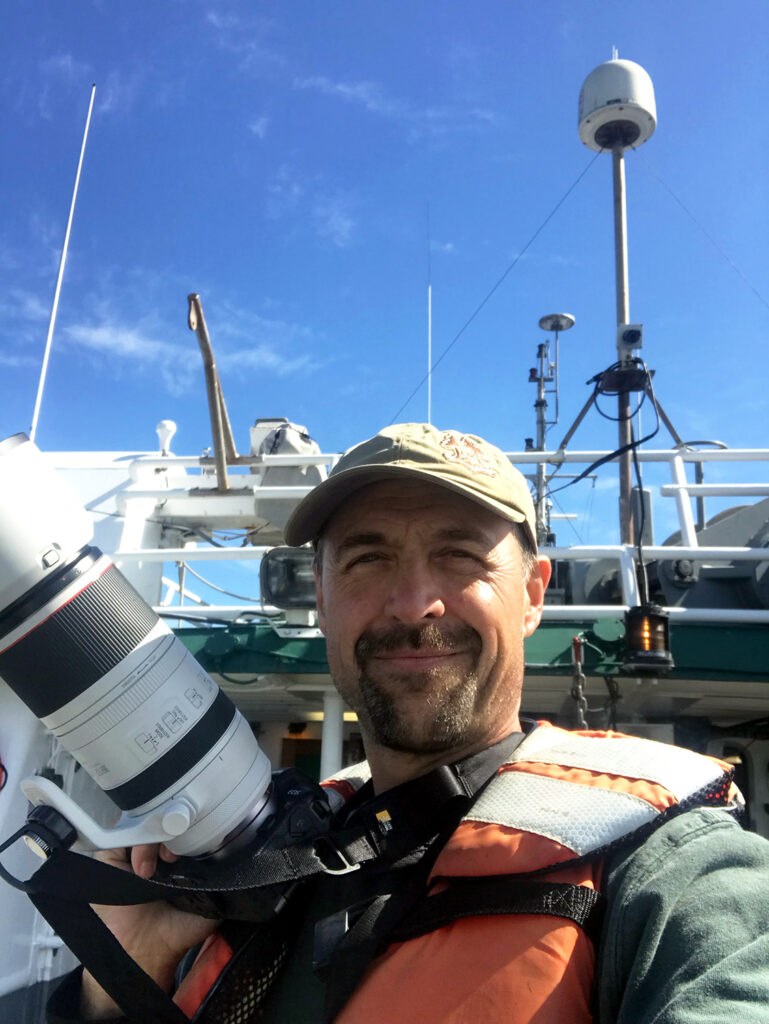 As part of our offshore wind "Seabird 3D" research, engineer Greg Chapman recently joined H. T. Harvey & Associates aboard HSU's research vessel, the Coral Sea, for a trip to the Humboldt Wind Energy Area.
During this trip, the project team conducted seabird surveys in the vicinity of the station's LiDAR buoy, which houses oceanic and atmospheric instrumentation along with a stereo thermal imaging camera that detects and tracks birds in flight. The team also flew a drone with known altitude, speed, and size across the camera's field of view to simulate birds in flight, which will be used for ground-truthing observations.
Altogether, the data collected will be used to validate the stereo thermal camera imagery, and provide information to inform our three-dimensional seabird occurrence model that integrates spatial distributions of seabird density, species composition, and flight height within the Wind Energy Area.
Learn more at: http://schatzcenter.org/wind/