Register for this talk (April 1, 5:30 pm Pacific)
---
This talk will explore two recent, interconnected land struggles in Hawaiʻi — one over the proposed Thirty-Meter Telescope on Maunakea, and the other over a renewable energy project on Oʻahu. In 2019, worldwide attention turned to Native Hawaiian uprisings around the sacred summit of Maunakea. In the islands, the kiaʻi mauna (mountain guardians/protectors) inspired communities across the archipelago to stand against forces of transnational capital and settler state police power, in protection of ancestral lands. The largest number of arrests targeted a Kanaka Maoli and Pacific Islander-led movement against a massive wind farm in the rural community of Kahuku, Oʻahu.
This presentation will situate the Kahuku wind farm issue in a longer history of contention over the "green colonialism" of renewable energy projects that have failed to include predominantly-Indigenous Hawaiian communities in the planning. The Hawaiian cultural concepts of kiaʻi, kūkulu, and aloha ʻāina, as they have informed the practices of protectors, will frame the discussion.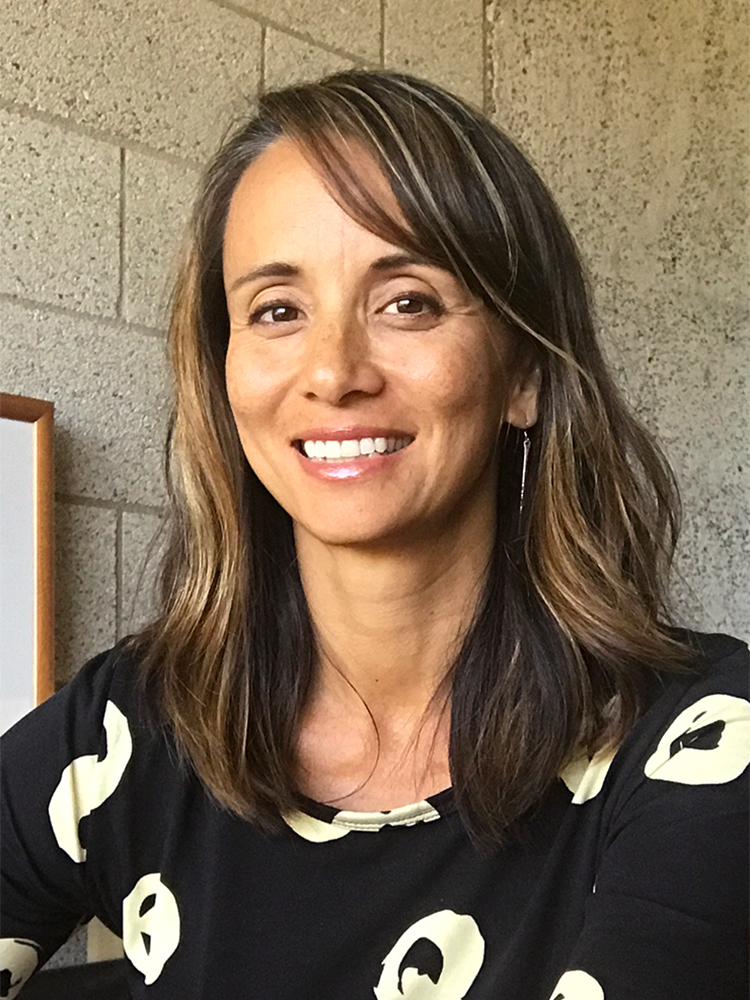 Born and raised on Oʻahu, Noelani Goodyear-Kaʻōpua is a professor and chair of the political science department at the University of Hawaiʻi at Mānoa, where she teaches Hawaiian and Indigenous politics. A lifetime student of and participant in Hawaiian movements, Noelani's research has involved documenting, analyzing and proliferating the ways people are transforming imperial and settler colonial relations through Indigenous political values and initiatives.
Her books include The Seeds We Planted: Portraits of a Native Hawaiian Charter School; A Nation Rising: Hawaiian Movements for Life, Land and Sovereignty; Nā Wāhine Koa: Hawaiian Women for Sovereignty and Demilitarization; and The Value of Hawaiʻi (vol 2 & 3).
How to attend
Register for this talk (April 1, 5:30 pm Pacific)
We're holding the spring series online via Zoom. All events are free and open to the public.
Accessibility
Live captioning is provided for all talks. To request additional support, please contact info@schatzcenter.org or call 707-826-4345 as early as possible before an event.
About the series
The Sustainable Futures speaker series stimulates interdisciplinary collaboration around issues related to energy, the environment, and society. These lectures are sponsored by the Schatz Center, the Environment & Community graduate program, and the College of Arts, Humanities & Social Sciences at Humboldt State.
Questions? Email info@schatzcenter.org or call 707-826-4345.