Since 2009, the Schatz Center has worked closely with the World Bank's Lighting Global initiatives to increase energy access worldwide by improving the quality assurance of solar products.
Every two years, Lighting Global releases a comprehensive state of the industry analysis — the Global Off-Grid Solar Market Trends Report. This document takes a deep dive into market dynamics and projections, and maps investment and policy opportunities.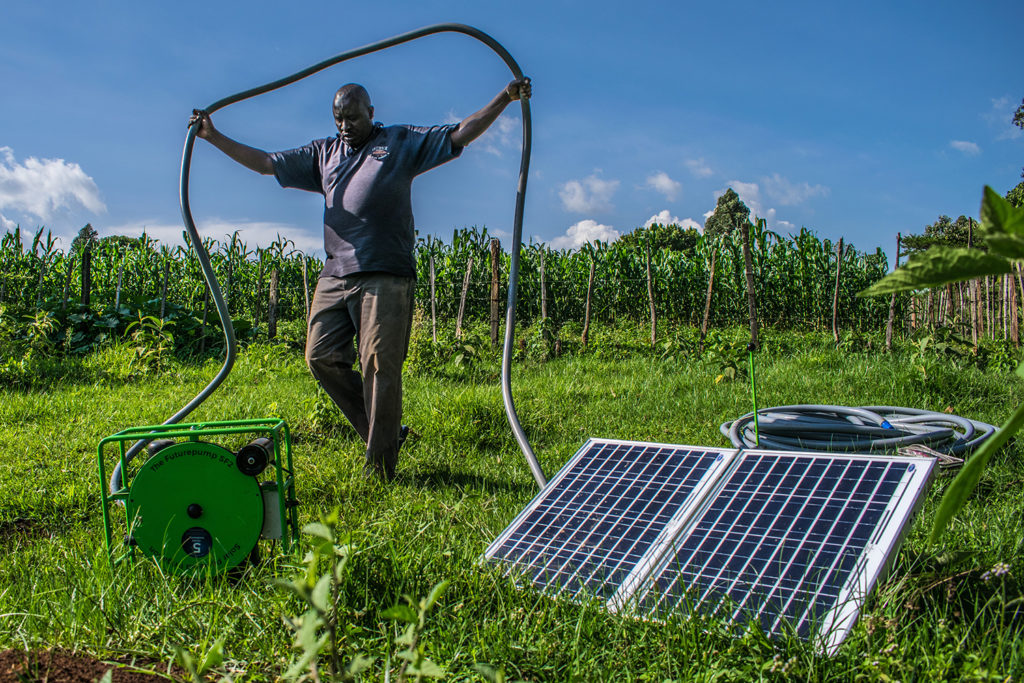 As the energy access industry has matured, it has moved beyond its early focus on solar lamps and begun to tackle a wider diversity of energy needs. For example, solar water pump systems could increase irrigation for over 67 million smallholder farmers in Sub-Saharan Africa, South Asia, and Southeast Asia. Solar-based cold storage could enhance operations for over six million smallholder dairy and horticulture farmers in Sub-Saharan Africa. And, critically, health facilities and schools in many low and middle-income countries currently operate without power — according to UNESCO, only 34% of primary schools in Sub-Saharan Africa and 52% in South Asia have electricity.
The off-grid solar sector currently meets the basic electricity needs for 231 million people. This year's Market Trends Report estimates that to provide universal access by 2030, off-grid solar products would have to meet the energy needs of up to 617 million people. This would require a steep acceleration of solar product deployment, strong collaboration across stakeholder groups, and pairing supportive government policies with innovations in manufacturing, customer service, and financing.
Related Schatz Center projects:

Last summer, our quality assurance lab conducted testing for the first off-grid solar water pump competition, and our team is currently finalizing a report on off-grid refrigeration that explores the potential for these systems to support farming and food distribution. We are also working in cooperation with the ECOWAS Centre for Renewable Energy and Energy Efficiency and government partners in Nigeria and Niger to develop a new approach to procurement, installation, and maintenance of solar systems at public facilities in West Africa.