POSITION EXTENDED. All application materials must now be received by 5 pm (Pacific) on Friday, December 8, 2023. See the "How to apply" section below for more details.
Please note: The following position is an on-campus research position funded by the Learning Aligned Employment Program (LAEP). Students applying to this position must meet financial aid eligibility requirements and be a part of at least one of the underrepresented backgrounds listed at the bottom of this description. Review the information below AND check-in with the Financial Aid department for additional information regarding LAEP. Additional information is available on the financial aid website, where you can also complete a questionnaire to have your eligibility reviewed in advance.
---
Job summary
Department: School of Engineering
Research Mentor: Arne Jacobson
Work hours: 10 hrs/week maximum
Hourly pay rate: $18/hr
Dr. Arne Jacobson of the School of Engineering, in partnership with the Schatz Energy Research Center and Fisheries Department faculty, has openings for two student research positions related to offshore wind development, fisheries management, and salmonid ecology. These positions are expected to begin in January 2024 and continue through the end of the spring semester 2024. The selected students will work with Dr. Jacobson and research staff at the Schatz Center. The effort will be supported by fisheries faculty, including Dr. Darren Ward and Dr. Eric Bjorkstedt.
The student research assistants (SRAs) will be assigned to carry out research tasks related to the potential for interactions between offshore wind development and salmonids. The research will focus on a review of existing literature and studies related to the anadromous life cycle of salmonids associated with river systems in northern California and southern Oregon. The research will cover multiple topics associated with marine and river phases of anadromous fish life cycles and their relationship with infrastructure and activities associated with offshore wind development and wind farm operation. Additionally, the SRAs may assist with developing spreadsheet templates, informational documents, and draft language for discussion or presentation materials. The SRAs may also have the opportunity to participate in other efforts related to offshore wind and marine ecology.
Minimum qualifications
Knowledge of fish biology and ecology.
Ability and interest to engage in research and analysis relating to offshore wind, fisheries, coastal ecology and biological oceanography.
Good research skills, especially in literature review/literature-based scientific research.
Proficiency with standard office software including Google Docs/MS Word and Google Sheets/MS Excel.
Ability and willingness to work with and learn from others effectively in a team setting.
Ability to work independently, self-motivate, and follow through on assignments.
Strong writing skills.
Commitment to supporting diversity, equity, inclusion and accessibility in the workplace.
Meet eligibility requirements for the Learning Aligned Employment Program (LAEP) as described below.
Additional Desired Qualifications
Please note that the following are welcome skills, but are not required to apply.
Specific knowledge of other related areas, such as:

Anadromous fish and salmonids
Fisheries management
Coastal ecology
Energy systems
Chemistry and physics
Electromagnetic Fields (EMFs)
Predator-prey interactions
Career competencies that will be developed
Research methods
Technical writing
Interpersonal communications in a professional setting
Knowledge related to offshore wind specifications, salmonid ecology, fisheries management
Improvement in skills mentioned in the minimum qualification section
Position is most suited for students interested in or majoring in…
Fisheries Biology
Marine Biology
Oceanography
Environmental Science and Management
Applicants from other majors are also encouraged to apply if interested
---
How to apply
Applicants must submit all of the following via email to schatzenergy@humboldt.edu:
a letter of application / cover letter (1-2 pages)
a resume (1-2 pages)
first and last name, and student ID #
In your letter, please be sure to describe any relevant academic or employment experience, and why you are interested in working with the Schatz Center and/or in this research area. Academic experience could include any current or past coursework that is relevant to the role. Please also include your ability to work during typical business hours in the Pacific time zone, and your availability to work onsite at the Schatz Center. Letters may be addressed to the "Offshore Wind SRA Search Committee."
This position opening has been extended. All application materials must be received by 5 pm (Pacific) on Friday, December 8, 2023. Send all materials to schatzenergy@humboldt.edu and title your email "Offshore Wind SRA Application" for consideration.
LAEP eligibility
Please contact the Financial Aid Office for more information regarding LAEP.
Students must be (a) from an underrepresented background (see below) and (b) meet all the following criteria:
Enrolled at least half-time
California resident classification
Satisfactory Academic Progress in a program leading to a degree or certificate
Demonstrated financial need
Eligibility to work in the U.S.
Please note that LAEP is not available to graduate students.

Underrepresented Backgrounds (students must meet at least one of the following):
First generation college students
Low-income students
Current or former foster youth
Homeless students or at risk of becoming homeless
Students with disabilities
Displaced workers
Students with dependent children
Formerly incarcerated students
Undocumented students
Students meeting the requirements of Assembly Bill 540
Students who are veterans
Questions and inquiries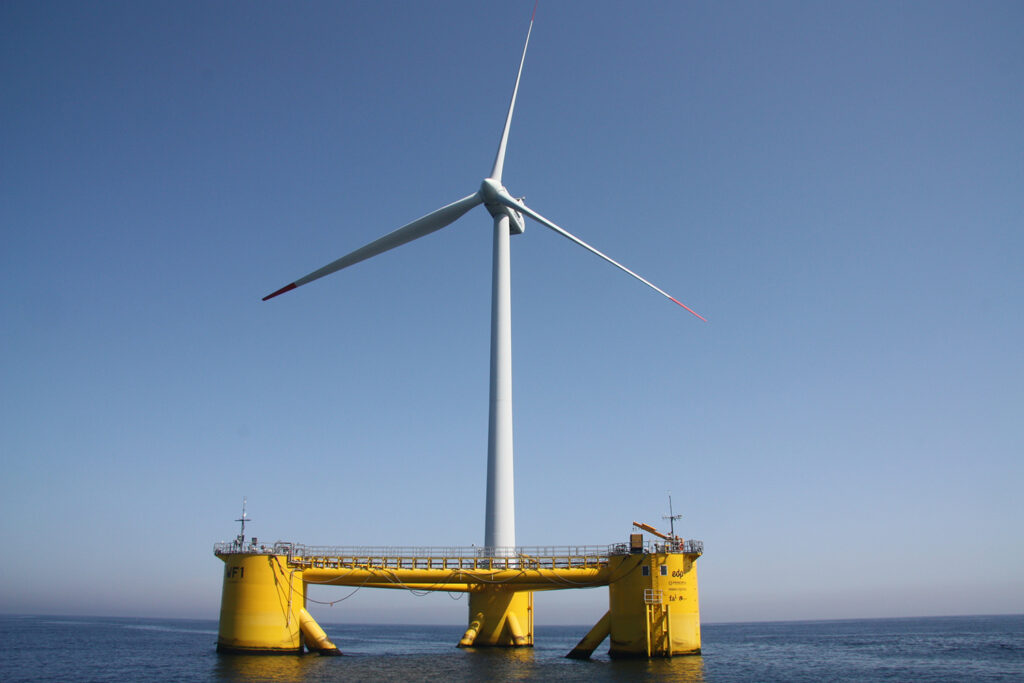 Who we are and what we do
Since 1989, the Schatz Center has been a leader in applied research and project development for clean and renewable energy. Our current portfolio includes offshore wind research and analysis, renewable energy microgrid development, sustainable transportation design, carbon life cycle analysis, solar product testing, and planning and policy for clean energy access around the globe.
We are located on the campus of Cal Poly Humboldt in Arcata, California. Arcata's 800-acre community forest and 11 miles of trails begin one block away — and we are within biking distance of California's second largest inland bay and the Pacific Ocean.
As residents of a rural coastal community, we are keenly aware of our social and environmental responsibilities. We are committed to increasing energy access and resilience for communities worldwide — and do so through clean and renewable design that reduces climate change and restores environmental and human health.
Our organizational commitments
Our vision
We envision a healthy planet with thriving, equitable, resilient communities powered by clean energy.
Our purpose
Our team is committed to addressing climate change and improving human and ecosystem health through work that supports clean energy, climate-resilience, equity, and justice. Our work includes:
Research and development – we do applied research focused on energy and environmental issues.
Technology deployment – we design, integrate, build, test, and operate innovative, renewable, and resilient energy systems that are responsive to social and environmental needs.
Collaboration – we work with public and private partners including Tribal Nations, communities, agencies, academic institutions, foundations, and industry to exchange knowledge and implement innovative solutions locally and internationally.
Education and Training – we support learning that provides practical, hands-on experience for current and future practitioners and leaders.
Our values
Kindness: Treating people and the planet with care and respect through acts of inclusion, helpfulness, generosity, and encouragement.
Integrity: Approaching one another and our interdisciplinary research with curiosity, open-mindedness, transparency, and humility.
Equity, diversity, and inclusion: Providing a nourishing and rewarding environment for Center staff, students, and partners. Respecting the differences of our colleagues and actively seeking to identify and remove barriers to ensure opportunities to thrive.
Justice: Working to advance racial justice, gender equality and women's empowerment, LGBTQIA+ rights, economic equality, and environmental justice.
Teamwork and collaboration: Supporting internal and external community building and engagement to create inclusive and innovative solutions. Sharing knowledge with and learning from our colleagues, collaborators, community partners, and the public to advance understanding.
Effectiveness: Using our technical, scientific, and policy expertise to do good work that makes a difference.