Applications are due by Monday, January 10, 2022 at 4 pm (Pacific)
Download the full job announcement
We are currently seeking an experienced professional to join our team as a Project Manager. This full time position will provide project management for efforts within our microgrid and distributed energy portfolio. This position is expected to start on or near February 16,
2022.
We have a growing portfolio of work related to clean energy microgrids and distributed energy that will be the focus area for this position. These key technologies are critical for supporting a broad transition to renewable and clean energy systems. We are selective with the projects we take on, focusing on those with potential for significant impact in accelerating progress towards the clean energy transition on a just and equitable pathway.
The person selected for this position will be embedded with a team of researchers — including faculty, professional staff, and undergraduate and graduate students — who are committed to understanding and improving these emerging technology systems. This role will be responsible for project management activities of several projects at a time (depending on the size and scope of the projects). This position has the potential to develop into a program management role, involving strategic leadership within a research area and management of a portfolio of related projects.
We welcome applications from everyone who is legally eligible to work in the United States. Please note that we operate under the California State University mandate which requires all students, staff, and faculty to be either (a) fully vaccinated or (b) qualify for a medical or religious exemption (in which case weekly testing is required).
Since 2020, many of our staff have been working remotely from home or at project sites. We are currently transitioning to a hybrid environment in which team members may alternate between working remotely and onsite at the Schatz Center. During this initial transition period, the project manager could telecommute, but ultimately will need to live within commuting distance of Humboldt State University.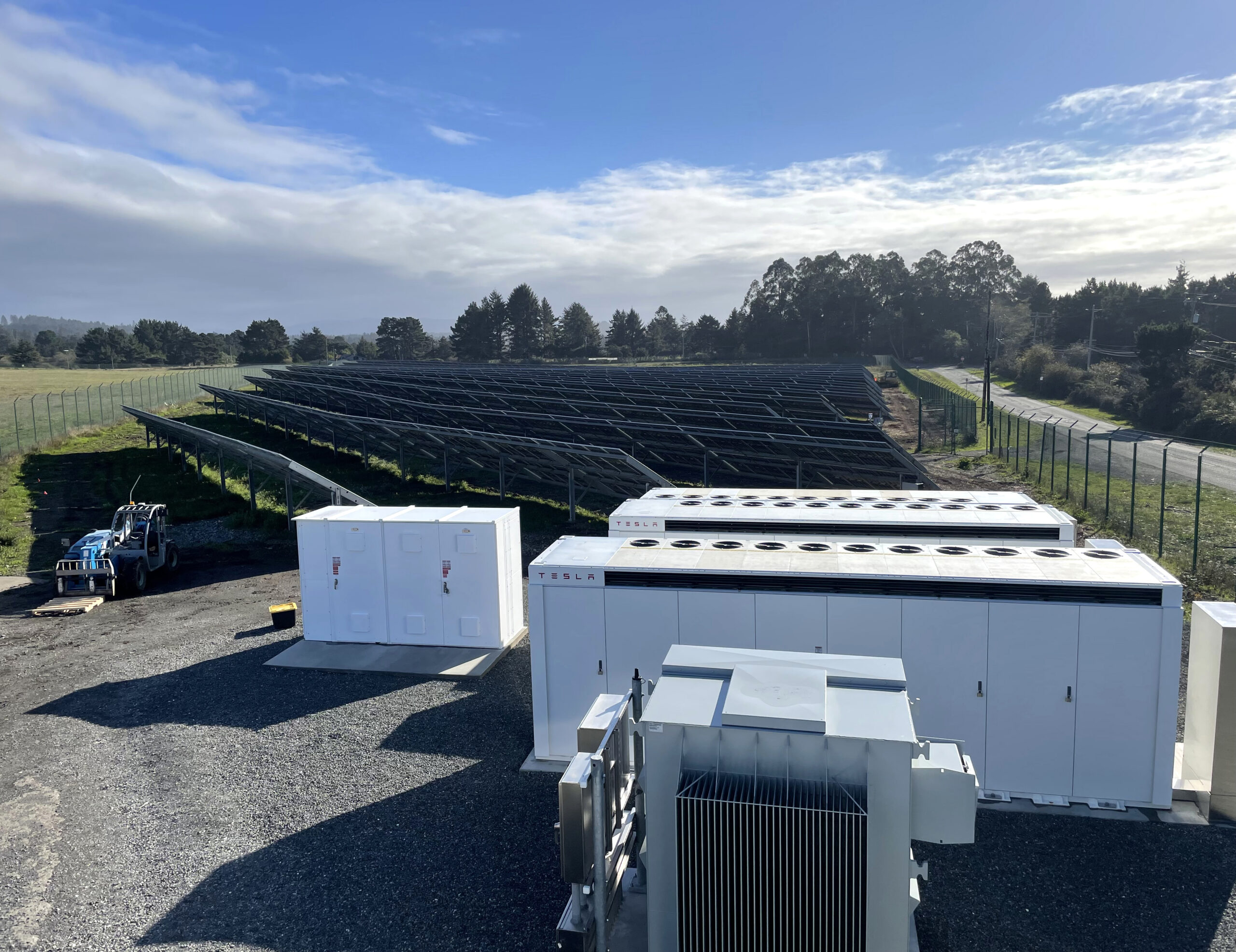 Who we are and what we do
Since 1989, the Schatz Center has been a leader in applied research and project development for clean and renewable energy. Our current portfolio includes microgrid development, sustainable transportation design, carbon life cycle analysis, solar product testing, offshore wind feasibility studies, and planning and policy for clean energy access around the globe.
We are located on the campus of Humboldt State University in Arcata, California. Arcata's 800 acre community forest and 11 miles of trails begin one block away — and we are within biking distance of California's second largest inland bay and the Pacific Ocean.
As residents of a rural coastal community, we are keenly aware of our social and environmental responsibilities. We are committed to increasing energy access and resilience for communities worldwide — and do so through clean and renewable design that reduces climate change and restores environmental and human health.
How to apply
All application materials must be received by 4 pm Pacific Time (US) on Monday, January 10, 2022. Please see the full job announcement for a list of required knowledge, skills, and abilities.

Applicants must submit all of the following via email to schatzenergy@humboldt.edu:
A formal letter of application (2 page maximum). In your letter, please explain why you are interested to work with us to advance clean energy, and describe how your background prepares you to be an effective project manager.
A resume (2 page maximum).
An HSU SPF Employee Information Form for Applicants
Affirmative action & equal opportunity
The Schatz Center is a part of the Humboldt State University Sponsored Programs Foundation (HSU SPF), an Affirmative Action/Equal Opportunity Employer. We consider qualified applicants for employment without regard to race, religion, color, national origin, ancestry, age, sex, gender, gender identity, gender expression, sexual orientation, genetic information, medical condition, disability, marital status, protected veteran status, or any other legally protected status. More information about HSU SPF's Equal Employment Opportunity hiring.
Our mission and commitments
The Schatz Center advances clean and renewable energy while increasing energy access and resilience through collaborations with domestic and international communities. Achieving this mission equitably requires meaningful engagement across social experiences and identities, fields of expertise, and diverse sets of thought within our team and among our partners. We believe that a diverse team increases effectiveness, and we are committed to the ongoing development of a safe, inclusive, and collaborative work environment that supports the growth of each team member.
Questions and inquiries